Foxes and Fossils Reunion Concert Streaming Event
May 5th, 12:00 PM EDT thru May 8th, 12:00 PM EDT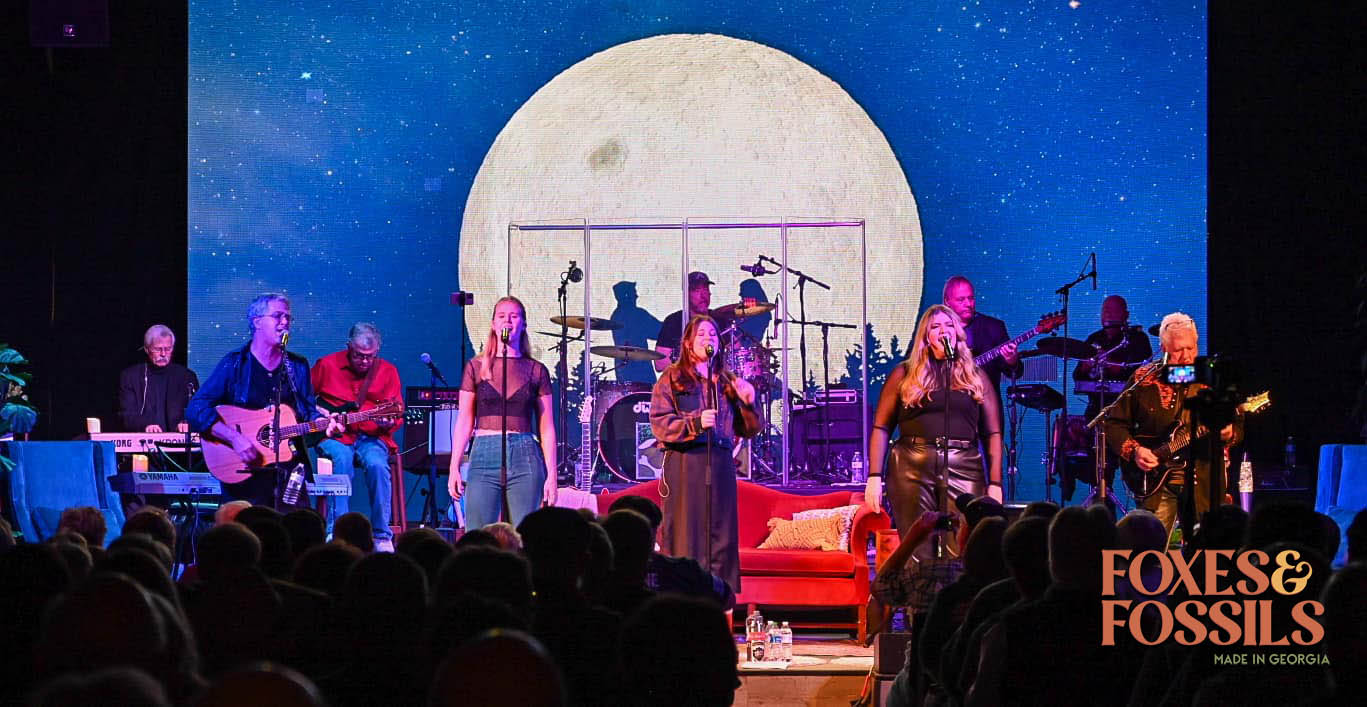 PLEASE READ THIS CAREFULLY BEFORE PURCHASING YOUR TICKET TO THE REUNION CONCERT PPV EVENT:
We understand technology can be a double-edged sword.
Here are a few things to make your life easier
while watching our streaming event that you can watch over and over between May 5th through May 8th.  You've Got This!
PayPal will appear as the payment method.  However, you DO NOT have to have a PayPal account to purchase your pass.  Simply click on the credit card icon and opt to pay "as a guest."  If you don't see this option at first, look again, it is there.
You will receive a confirmation email from PayPal.  This confirmation of payment IS NOT your ticket.
Your ticket and password will be emailed to you from a no-reply email account.  PLEASE BE PATIENT. Sometimes emails sent through an automated service will end up in a Spam or Junk folder or similar and may take up to 30 minutes to arrive. The PPV Event email will contain a link that will connect you to the concert when it becomes available.  This link is assigned to your unique password.  By clicking the link in the email, you will not need to enter a password.  However, if you try logging in on another device, the password assigned to you might be required.
Your password will be valid to log on with a maximum of 3 devices.  Please do not share your link and password with others.  If you want to share the concert experience with others, consider hosting a watch party and inviting guests.  If we detect a password being shared from different locations, we reserve the right to suspend view privileges.
Unfortunately, we were unable to obtain the PPV rights to two of the songs we performed. We will provide you with a link to a private Youtube posting of those songs that will become active on Friday, May 5 at noon EDT. It will be in your confirmation email that comes after your purchase. We did our best and hopefully, this distraction won't lessen your enjoyment.
Foxes and Fossils Reunion Shows Streaming Event
Purchase tickets now for our Streaming event from our Reunion Concerts filmed at the Legendary Ford Hall in Hapeville, GA.
VIEWING TIMES are from Friday, May 5th, at 12:00 PM EDT to Monday, May 8th at 12:00 PM EDT.  Watch the concert as many times as you like between these dates!