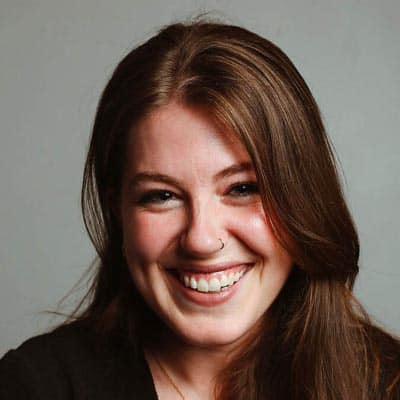 MAGGIE ADAMS:  Vocals
Singing has been a part of my life for as long as I can remember. Even before I knew the words to songs, I was singing complete gibberish around the house, much to the chagrin of my older brother. I didn't care if the words were literally nonsense, I just loved singing whatever came to my head. I grew up in church choirs, volunteered for school musicals and even threw a concert in my neighbor's yard that consisted of me singing Aaron Carter and Tim McGraw songs. As an eight-year-old in the '90s, a love of boy bands was standard, but my dad's taste for country still managed to rub off on me. I've always appreciated the songs of the "Fossil" era, and bands with iconic harmonies were the soundtrack of my household as a child with my parents' favorite musical acts including The Beatles, Styx, The Carpenters, and Queen.
Never having passed up an opportunity to sing, I joined the band without hesitation at fifteen years old. Tim was already leading a well-known cover band around town, I had been in church choirs with Sammie for upwards of ten years at the time, and I loved singing harmonies. Why not join the band? Soon enough, the Fossils of the group introduced me to classic songs and bands I'd never heard before, I had the freedom to tackle any tune I wanted, and my stage presence grew with every performance. I was having a blast. Foxes and Fossils helped me hone the skills that ultimately factored into my acceptance at Belmont University in Nashville, where I currently live and work in the music industry. It's such a joy to still have Foxes and Fossils as a creative outlet, and am constantly humbled at the responses we get from those who enjoy our covers.