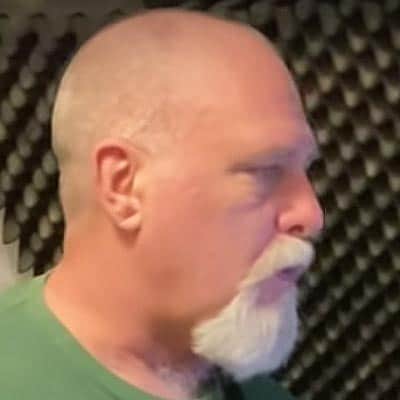 SCOTT KING: Bass Guitar, Vocals, Ukulele, Mandolin
A native of Virginia Beach, Scott began playing in his mid-teens. He moved to Atlanta in his early twenties and began touring with former Ted Nugent lead vocalist Derek St. Holmes. He then moved to L.A. and began a project with Aerosmith guitarist Rick Dufay. When this project failed to get off the ground, Scott moved to Nashville and toured with artists Daron Norwood, Paulette Carlson, and Cheley Wright. His credits include tours with Martina McBride, Tammy Wynette, Molly Hatchett, and even Joe Walsh.
Scott's Death
He wanted to keep his condition (late-stage prostate cancer) as private as possible. We learned of his passing in a note from his brother Ross.
"Our brother Scott left this world tonight at 7:20 pm. Our mom and I shared in his last moments. Truly blessed by all the love and support. Scott was calm and in no pain."
Scott King beloved bandmate and friend; November 30, 1960 – January 13, 2022